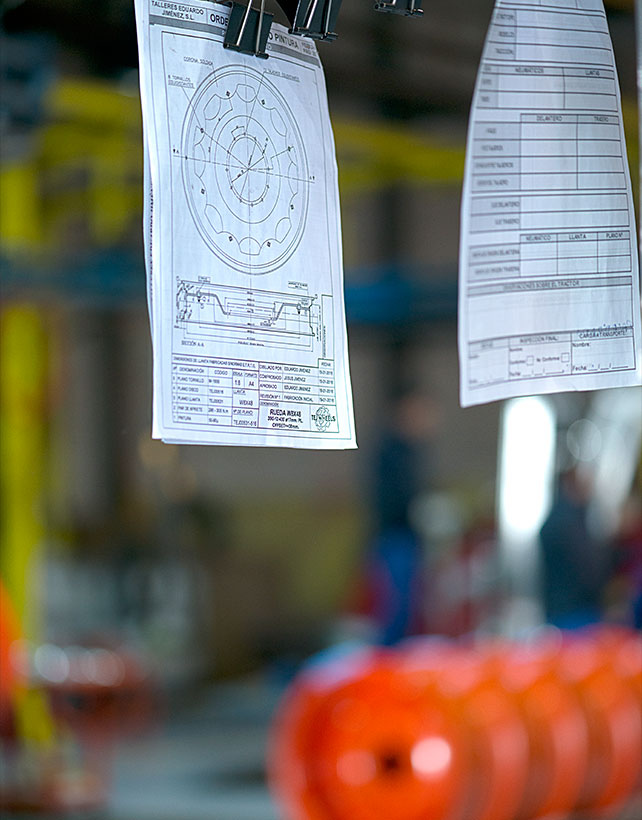 New processes, a
boost to production
We analyze the profitability associated with the incorporation of new processes.
We continue with the extension of the production system based on KANBAN cards to the manufacture of tires. We apply the techniques of SMED and 5S.
We optimize the process of painting by colors; the management of color changes or manufacturing of paint without stopping the line and the identification of the pairs that make up the product.