Present in more than 40 countries
A common language, movement
Present in more than 40 countries
A common language, movement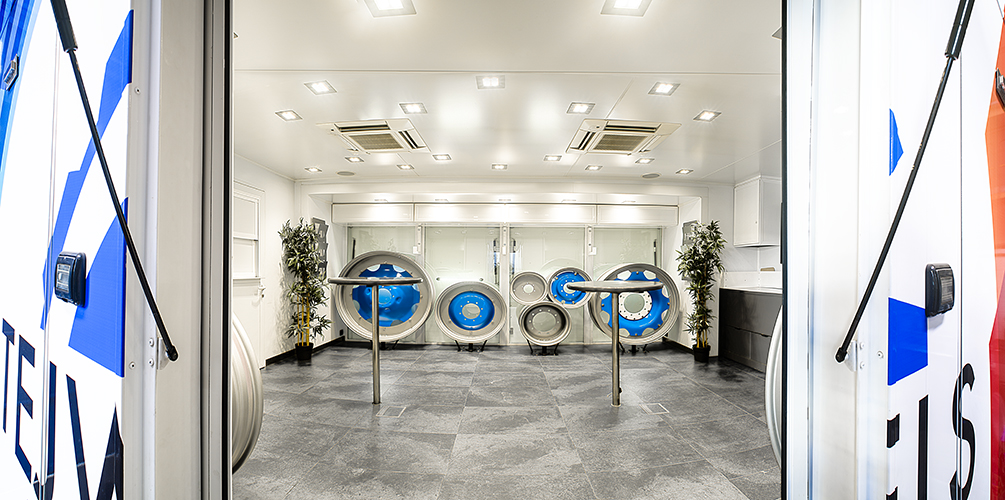 At Tejwheels we deal on wheels around the world!
Our work, equipment and facilities have allowed us to open up to the world. We currently operate on a global scale taking our wheels and tires wherever the client requests it. The Tejwheels team understands and implements the specific requirements of each country, speaks your language and adapts to your needs.
We currently export to countries such as Algeria, Morocco, Belgium, Brazil, Chile, Denmark, Italy, France, England, Holland, Portugal, Switzerland, Germany, Israel, South Africa, Colombia, Ecuador, Mauritius, Australia and Russia.

Entendemos las especificaciones técnicas de nuestros clientes. Hablen el idioma que hablen.

Conocemos el sector agrícola en cada uno de los países hasta los que llegan nuestras ruedas, llantas y discos.

Enfocados a un objetivo común: mejorar las condiciones de movilidad de cada uno de nuestros clientes en todo el mundo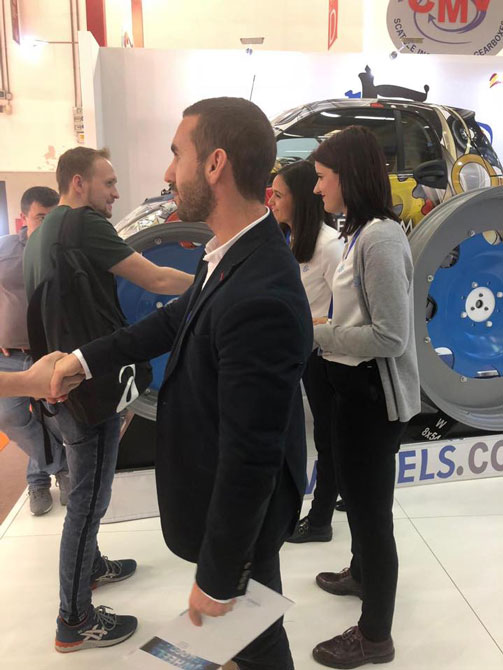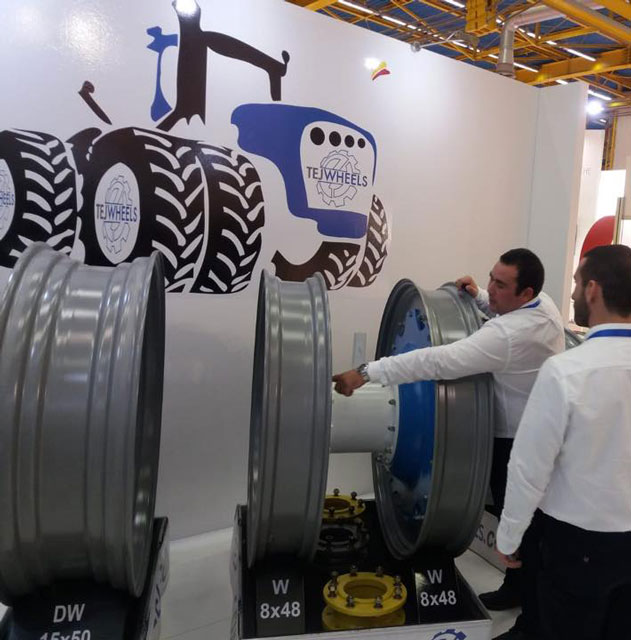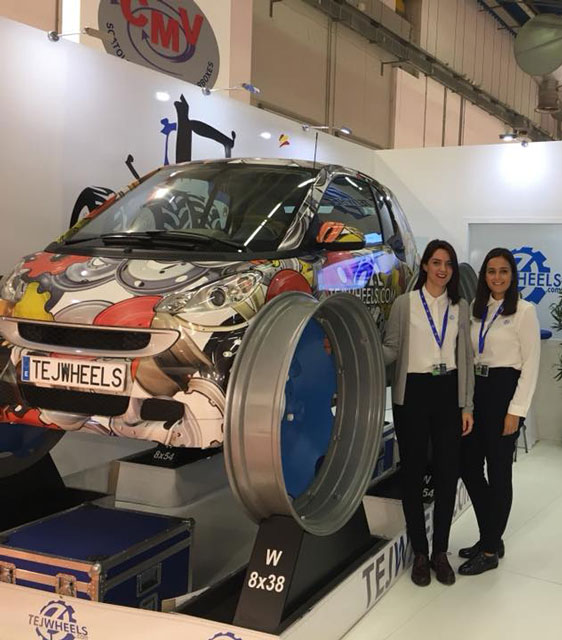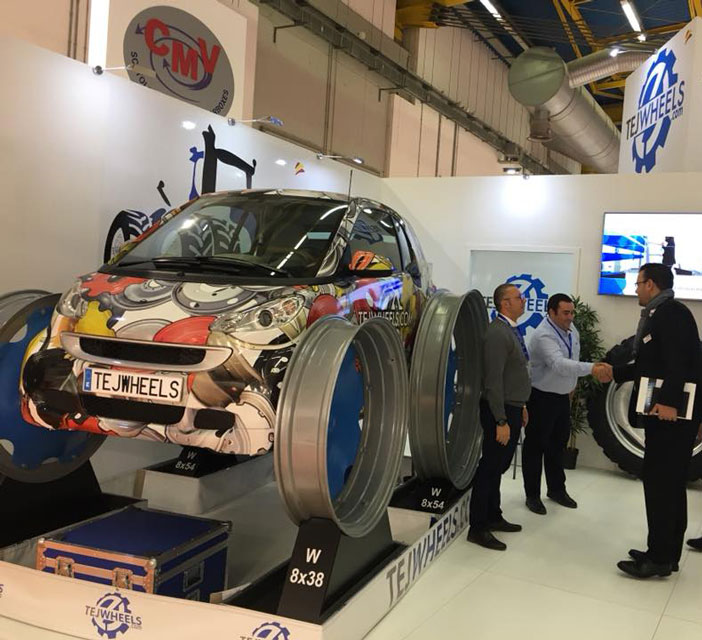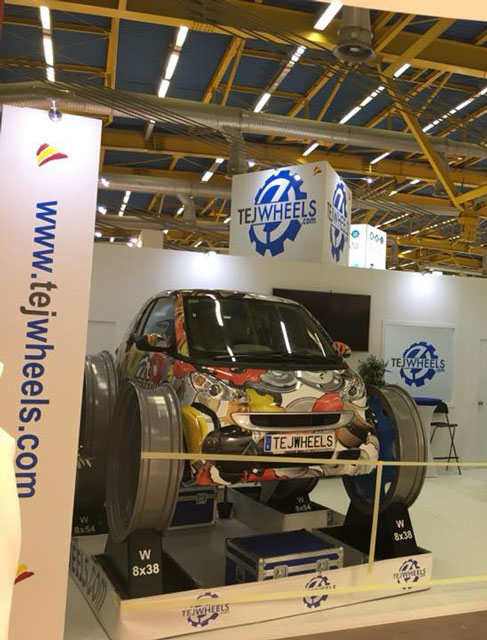 45702860_2248028818749484_6157805456791175168_n
45717896_2246870048865361_1999595253845196800_n
45862518_2246870135532019_3707379632052371456_n
45583935_2246870052198694_4911856614115377152_n
45494931_2245834685635564_453367049729605632_n
We attend Fairs and Congresses in all parts of the world
Tejwheels is present at the most important agricultural fairs and congresses around the world. Each appointment is an opportunity to launch new solutions and optimal manufacturing processes. We approach new clients, listen to their needs and adapt the products to their quality and time requirements.
The showtruck is our best showcase. It accompanies us on each of our trips, and is the best immersion in our product. The Tejwheels universe is inside it.
Tejwheels on four wheels: our
ShowTruck
Our ShowTruck, a truck with the whole Tejwheels universe inside, accompanies us to every trade fair and congress. On four wheels we achieve show the widest range of products, while interacting with each of the members of our team. 
An exclusive way to show yourself to the world.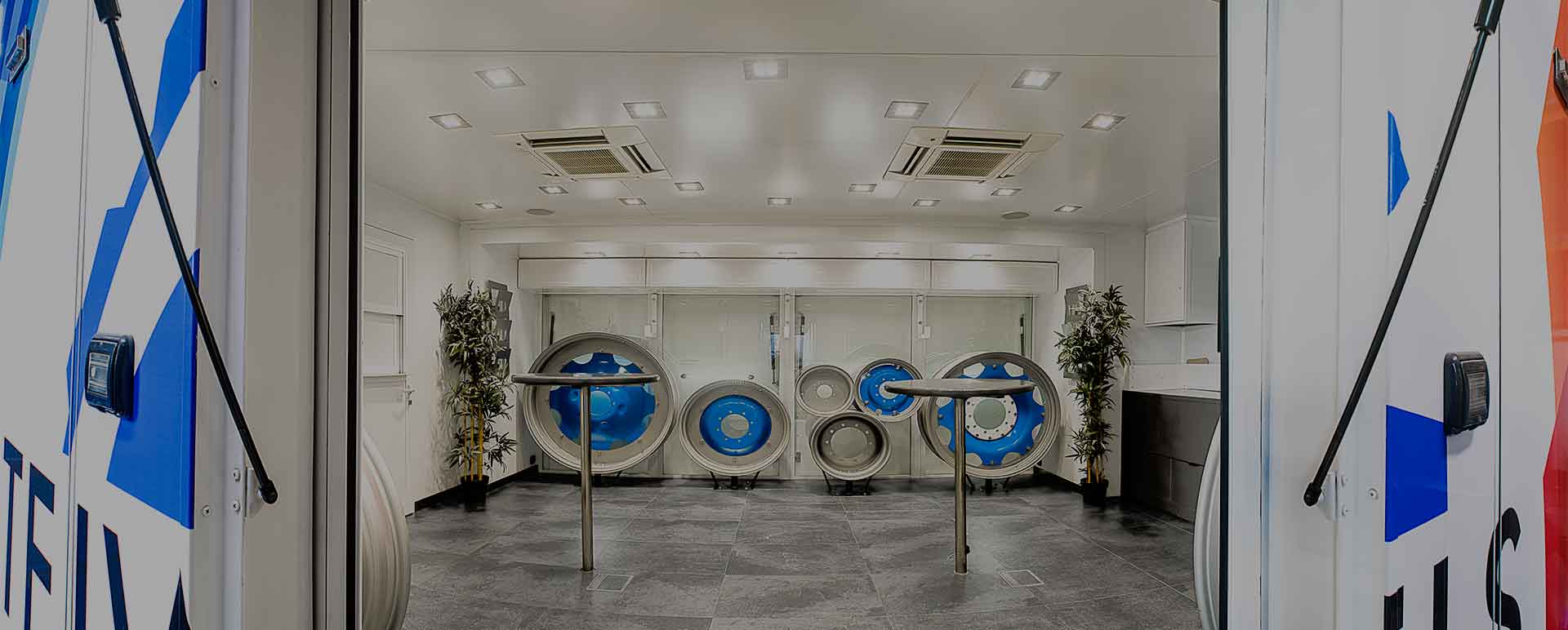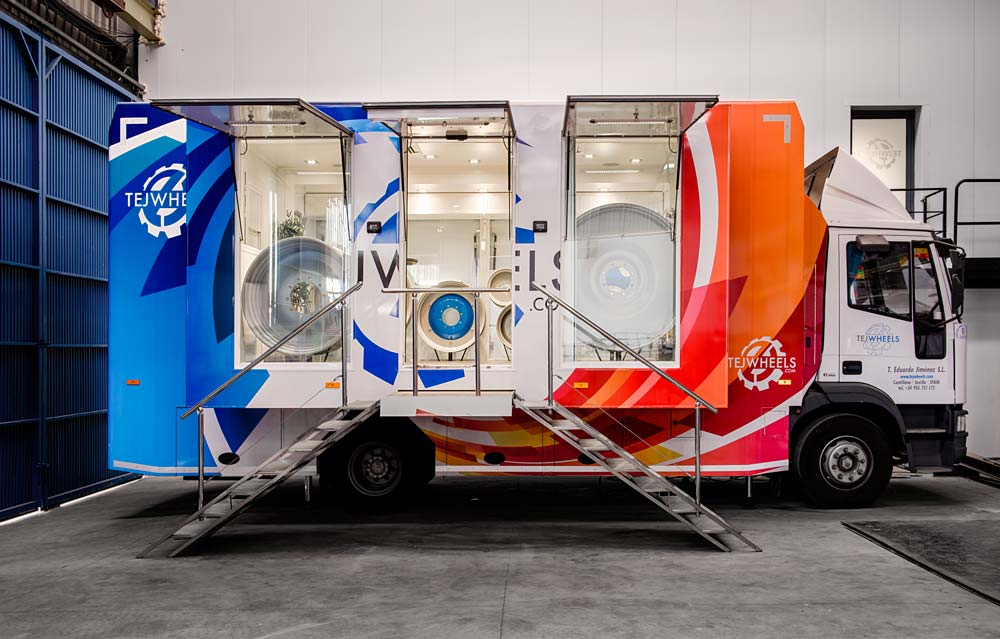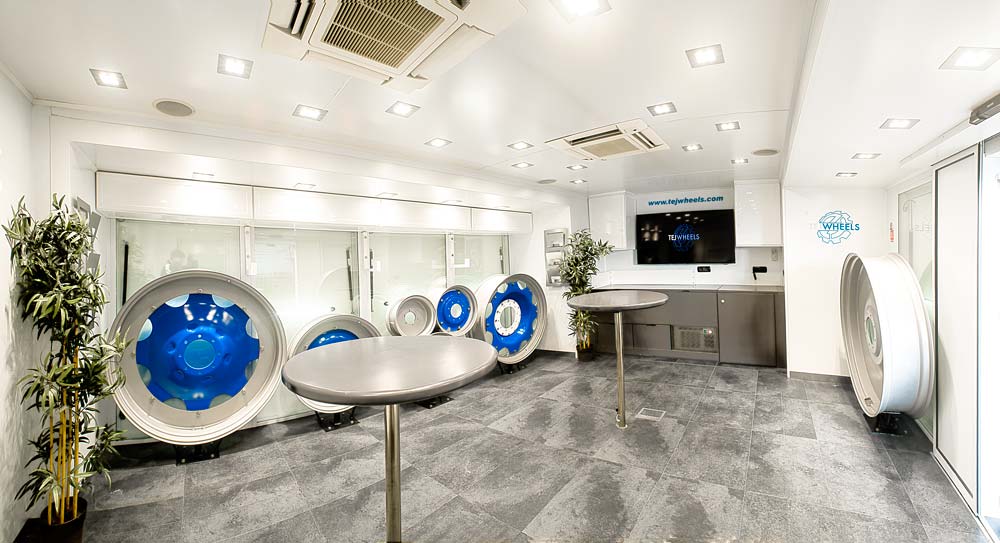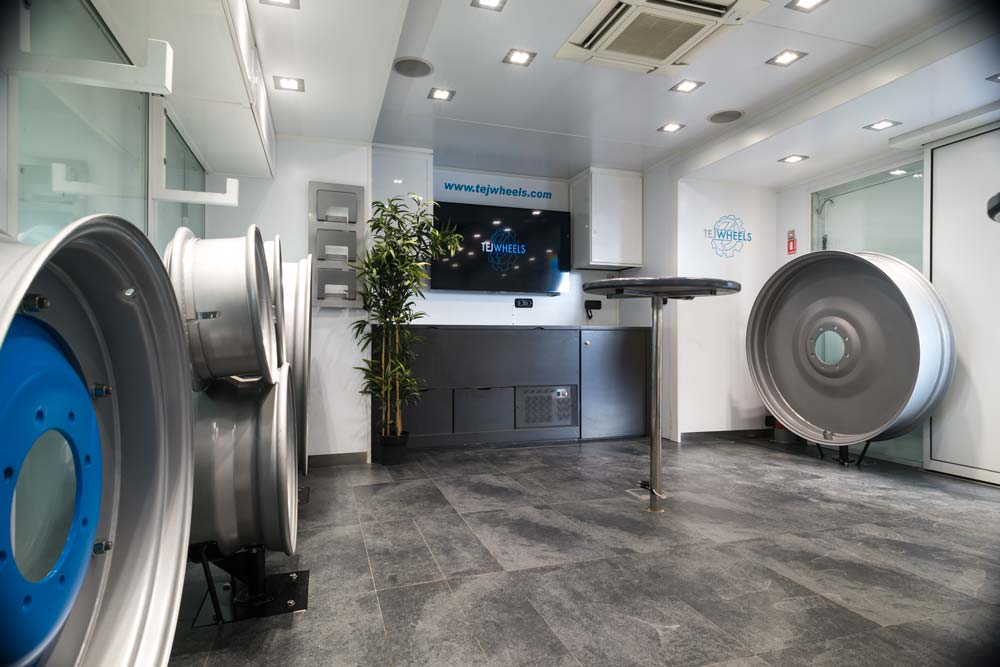 45702860_2248028818749484_6157805456791175168_n
45717896_2246870048865361_1999595253845196800_n
45862518_2246870135532019_3707379632052371456_n
45583935_2246870052198694_4911856614115377152_n
45494931_2245834685635564_453367049729605632_n